ASK Development
ASK is offering solutions for capacity building, HR consulting, Recruitment, headhunting, facilitation in jobs, Training & Development, Outsourcing & Pay-Roll management. It is equally proficient in project designing & implementation for youth & women development and job placement through large-scale projects. It has been offering interventions for soft skills, leadership and enterprise development.
The guiding principles are sharing responsibility with the corporate, development, and public sectors in HRM. The key strength is expertise in human resource management and organizational development. The vital role is to provide Managed HR Service, training need analysis, training interventions (courses, seminars, webinars, and conferences), and staffing needs through turn-key recruitment solutions. Outsourced recruitment is precise and customized. These services are being recognized locally and regionally. ASK is an ISO-certified consulting firm.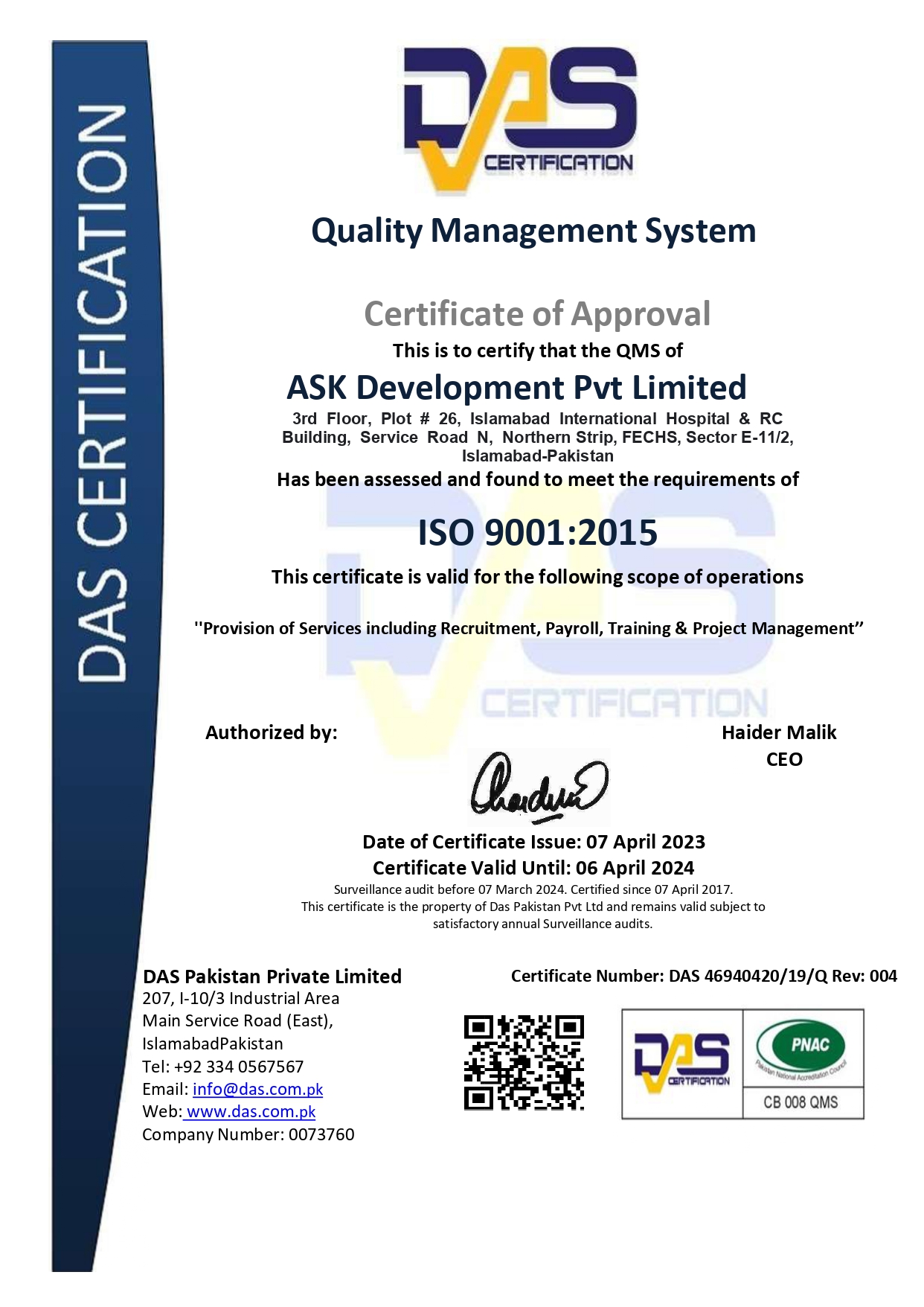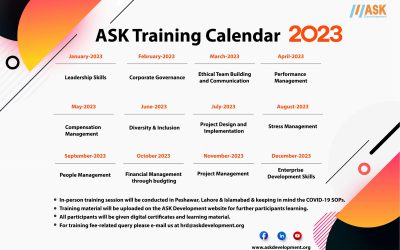 In-person training session will be conducted in Peshawar, Lahore & Islamabad. Training material will be uploaded on the ASK Development website for further participants learning Due to the COVID-19 pandemic, these sessions are being held online, through Zoom App,...
read more
We are proud and grateful for the trust, our clients put in us. Our clients decide to work with 
us for a variety of reasons but the common is that we keep clients well informed, We do what 
we say and are easy to work with.
Following is a partial list of client organizations who received services from ASK Development 
Ltd under our different service capacities and formed the strong client-consultant linkages: